A Comeback on the Horizon?
I think it is time to revert some focus back here on KisP. Expect some excitement very soon!
[KisP] A New Years Resolution
Once again we find ourselves at years end. I would like to invite everyone who may be reading this to take a short moment to be thankful they were able to see the entire year through and in honor of those who are no longer with us, continue to live only in happiness. This is generally the time when New Years resolutions begin to run through our minds. All of the things we want to improve upon. All...
An Amazing Musician Needs Your Help
We all have dreams. We all have goals. We all aspire to do, to achieve, to be something. It is when we begin to act upon our ambitions does the opportunity of reality become material. When we actually set out to do something we finally become something. This is what KisP is all about. In this dog eat dog world it is rare that anyone would take the time to try and help someone else. But what many...
[KisP] Optimistic Ovation for the Oculars
To be honest, I am not entirely certain if that title makes any sense at all. If I had to try and define what I meant to say: Enthusiastic recognition of optimism for your reading pleasure. This is my way of saying this is a positivity blog without referring to it as one. A creative twist on an already overwhelmingly common concept. Writing has developed into a passion. Quite simply, writing is...
"I rise with the sun but usually before. It's an opportunity for me to..."
Another new layout!
I decided the last layout wasn't what KisP needed so check this new one out and let me know what you think. It is very simple and goes back to a traditional blog feel. Since it is so simple it will be more of a catalyst to post tons of pictures. Everybody loves pictures =] Have a great Thursday everyone!
"Challenge yourself to try something new today. I bet you won't but..."
KisP Photo Shoot
Friday November 5, 2010 is the day of all days. I'll be working with a bunch of different organizations on my beautiful college campus to organize the first ever KisP photo shoot. It's going to be a great time and so many people will be involved. Collaboration is a beautiful, yet undervalued, means of making amazing happen. So stay tuned for some exceptional photos and a video of the...
"Put down your headphones Share the sounds That make your world go round In..."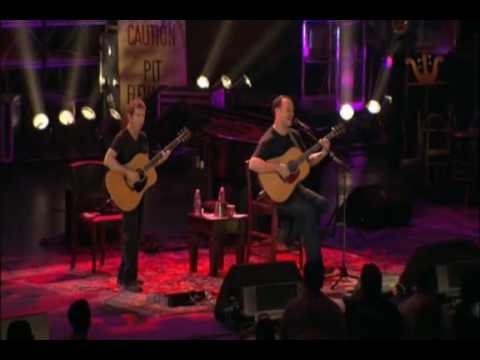 Lifehouse - "Hanging by a Moment" ...
A Call to Arms from KisP!
Since this posts right to Facebook I'm starting from the end. I want your positive quotes and ideas for new designs. If I choose your idea, then you get to help me design the shirt from front to back. All of the details with your help. Here's the beginning. Ideas come to me from all angles every day. By know means am I up talking my creative muse but who doesn't love those...
Just so you know!
We start with a thought, an idea, a dream and then begin to construct a reality as all of these visions materialize. Our Business is Clothing. Our Mission is Empowerment. Our Dream is Endless..
Hiatis
Taking a little time to reorganize and refocus. Sorry that the store has been unavailable for the past couple of weeks. Working on updating the inventory selection and getting a sweetsweet professional photo shoot organized. I wanted some fall foliage in the shoot but I forgot that MA doesn't have the same colors as my hood in NH. Or maybe just a little behind. Either way that is in the...
javier2dc asked: great business initiative, organic cotton is even greater!!!!
Showin' some love for Boston Boy's...
Hello World
The OG himself (me) is back at school now. I'm working hard academically and just as hard to provide KisP's newly established motto, "Simple Streetwear with a Powerful Purpose" to the world. Recently released the new line of tees. You asked for some color, KisP decided to brighten up your life. KisP is about simplicity and enjoying and protecting the simple things in life....
6 tags
Respect Talent →
Muh boi reppin' the East and throwin' down in the West…y'all best recognize and check this link out
This mixtape is a good listen if you dig remixes...
"Simple Streetwear With A Powerful Purpose"
– KisP Clothing Company
Right On Time
So finally I've gotten things in order. All the new tees are printed up and just need to have their pictures taken. I'm about halfway through so this weekend everything should be finalized. Hopefully soon I'll be able to put my pretty lady to work and get some model shots so y'all can see what these sick tees look like on someone. I hope everyone is as pumped as I am. Got a...
coletteallure asked: just out of curiosity, do you guys sell sweatshirts or what? i've seen a few people rocking them, and i would love to get my hands on one!
1 tag
Cahrazyyyy song off DJ Benzi and Kayne's...
KisP me on the LisP
Been a while since I've written up something nice for viewing pleasure but there really hasn't been a whole lot going on. Since the college semester just ended, I've been enjoying the opportunity to do nothing and think about nothing and it certainly been nice. If you think about it, the second you get a part time job in high school, you really don't have any time to...
A Good Start
The 27th annual Harvard Square MayFair was yesterday as many of you know and KisP was there hustlin' and bustlin'. It was easily one of the nicest days of the year and it was great having everyone around. Although it did not go as well as intended, the experience gained from this is invaluable and cannot push KisP further. Every day as a new day. And every day is a day to learn...
"Refuse to Compromise"
– KisP
So much to do
     MayFair is official now. May 2nd in Cambridge, MA; Harvard Square to be exact. Be sure to come check out my booth and show some love. This is the first time KisP has ever been at an expo/show/festival so naturally I'm super stoked. Got an arsenal of tees and I'm almost done printing them for the show.      Big new change is I am switching to AMERICAN APPAREL. It only seemed...
On a Roll
By the time anyone reads this, this will mostly likely be a bit of old news since this site won't be launched until the beginning of May. Nonetheless, I've gone through about five different websites now and none of them ever seem to have what I'm looking for completely. I've decided that I wasted money going through a hosting company when all I need is this Tumblr site and...
The Shop →
"Knowledge is Power"
– Sir Frances Bacon
I Like This
I've got a feeling I'm going to run my new website through Tumblr. Lovin' the features!